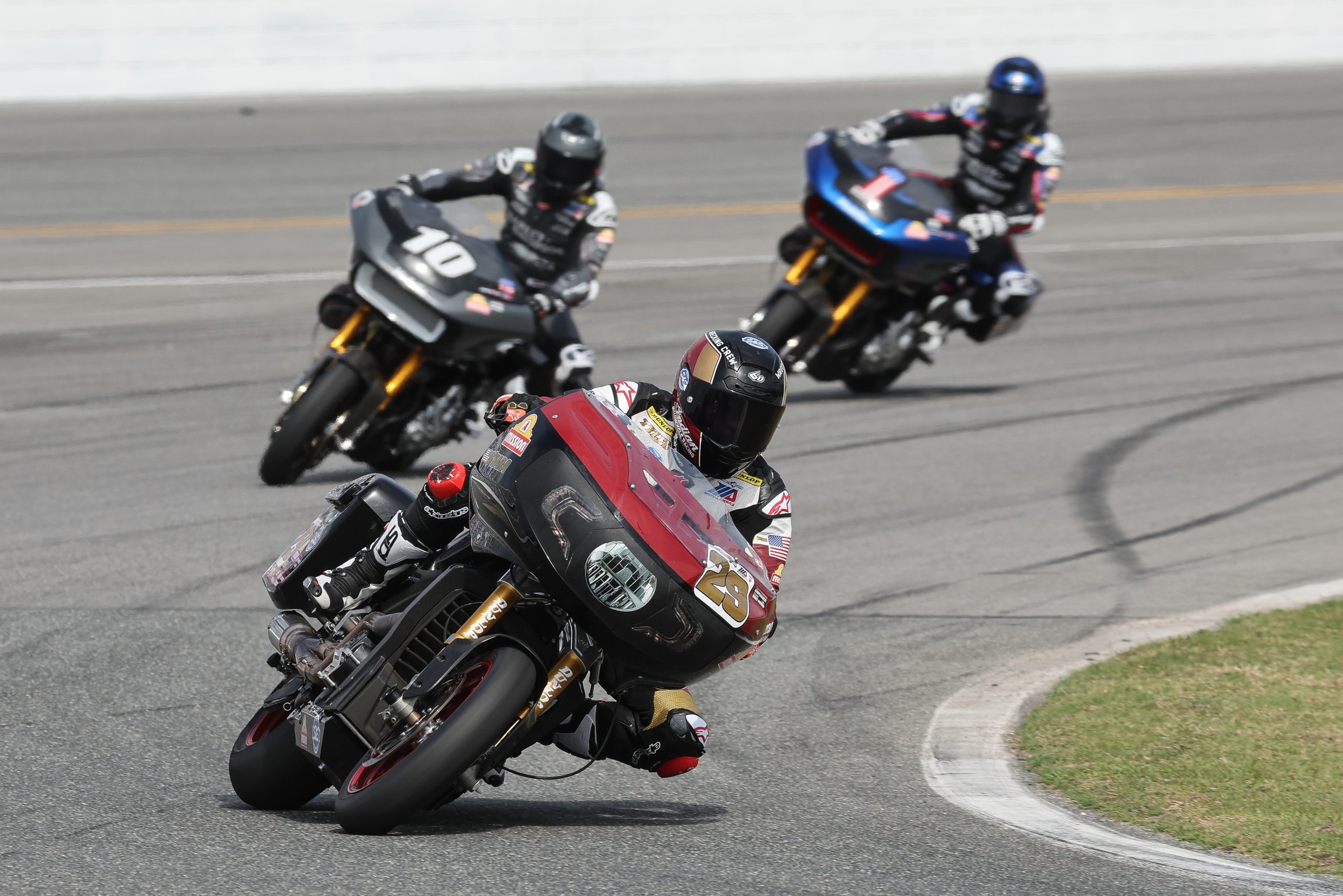 There are a lot of things that are unique about the MotoAmerica Mission King Of The Baggers Championship. But, aside from the obvious things like the bikes themselves and the fact that it is an all-American race class pitting Harley-Davidson versus Indian, the race format is also unique.
Part of that unique race format is the Mission King Of The Baggers Challenge. A three-lap dash for cash that is held on Saturday immediately following King Of The Baggers final qualifying, the event features a winner-take-all check for $5,000 that is handed directly to the rider who crosses the finish line first.
There have been five Mission King Of The Baggers Challenges so far this year, with three winners. Mission Foods/S&S Cycle/Indian Challenger Team's Tyler O'Hara won the first-ever Challenge at Daytona International Speedway, and he repeated the feat at Road America. Roland Sands Design Indian rider Bobby Fong won at Michelin Raceway Road Atlanta and Brainerd International Raceway. And defending Mission King Of The Baggers Champion Kyle Wyman won the Challenge at WeatherTech Raceway Laguna Seca aboard his H-D Screamin' Eagle Road Glide Special.
Does it take any special strategy or plan of attack to win Saturday's Mission King Of The Baggers Challenge compared with Sunday's Mission King Of The Baggers race? For the answer to that question, we asked Tyler O'Hara, one of the season's two double Challenge winners. Here's what he said: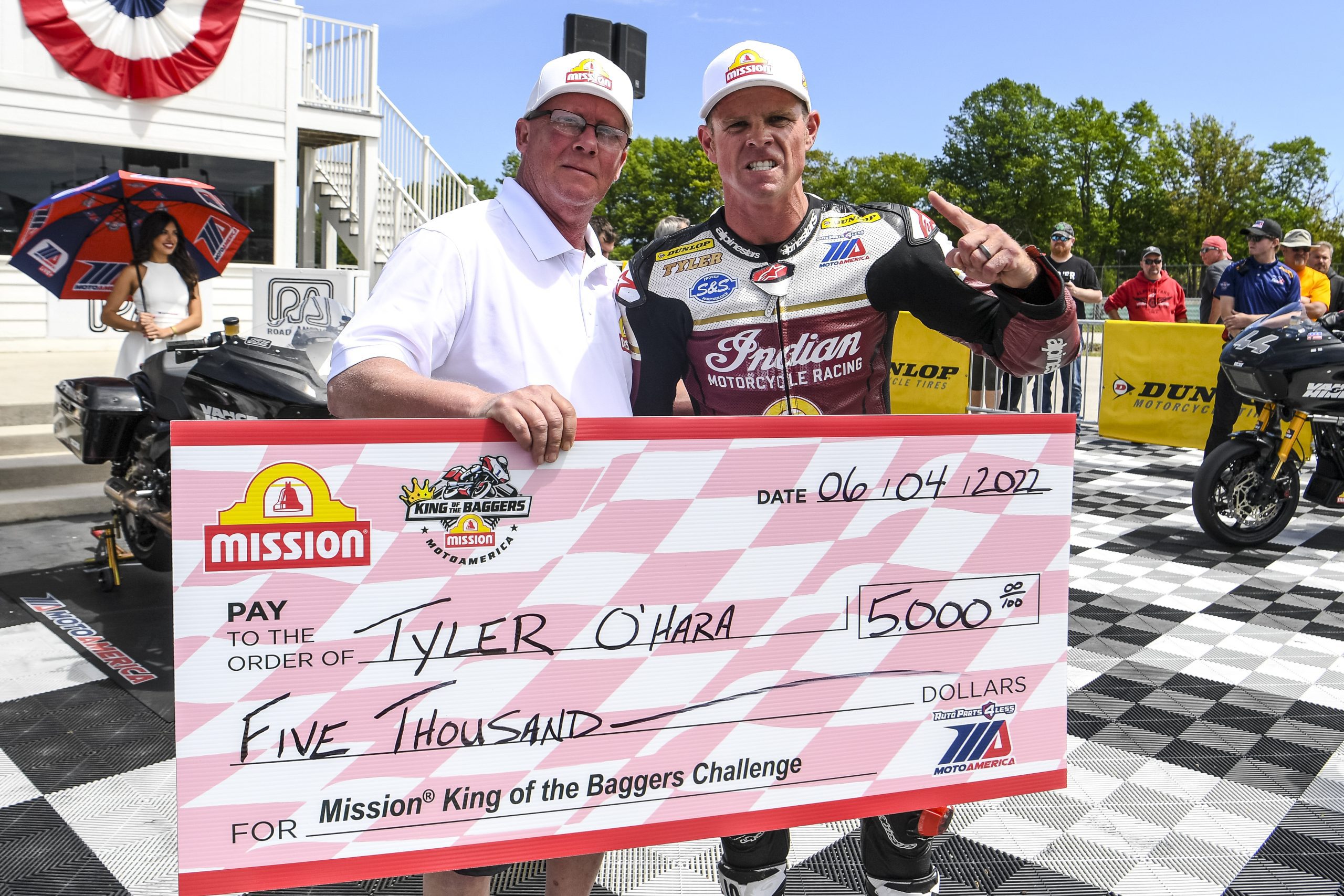 "The first goal is to qualify in the top six and be in the dash," O'Hara said. "The second goal is to be on the front row. Focus on getting a great start. Getting the holeshot usually helps. Get your elbows up and go win the (expletive deleted)!"
And what about the money? Does the $5,000 provide any extra motivation?
"Absolutely!" exclaimed O'Hara. "Money is a great motivator. I hate giving away money. Also, the Challenge is a momentum shift. You carry the momentum into Sunday's race. Practice and Qualifying are one thing: lap times. Racing is about position. I love racing, and the competition, and fighting for wins. I love to dominate my competition."
"I want it bad, and I believe I can win every time," continued O'Hara. "You have to want it!"
So, is Tyler O'Hara excited about the final round of the 2022 Mission King Of The Baggers Championship next weekend at New Jersey Motorsports Park?
"Yeah, my heart rate has gone up just talking about it!"
Mine has, too, Tyler.