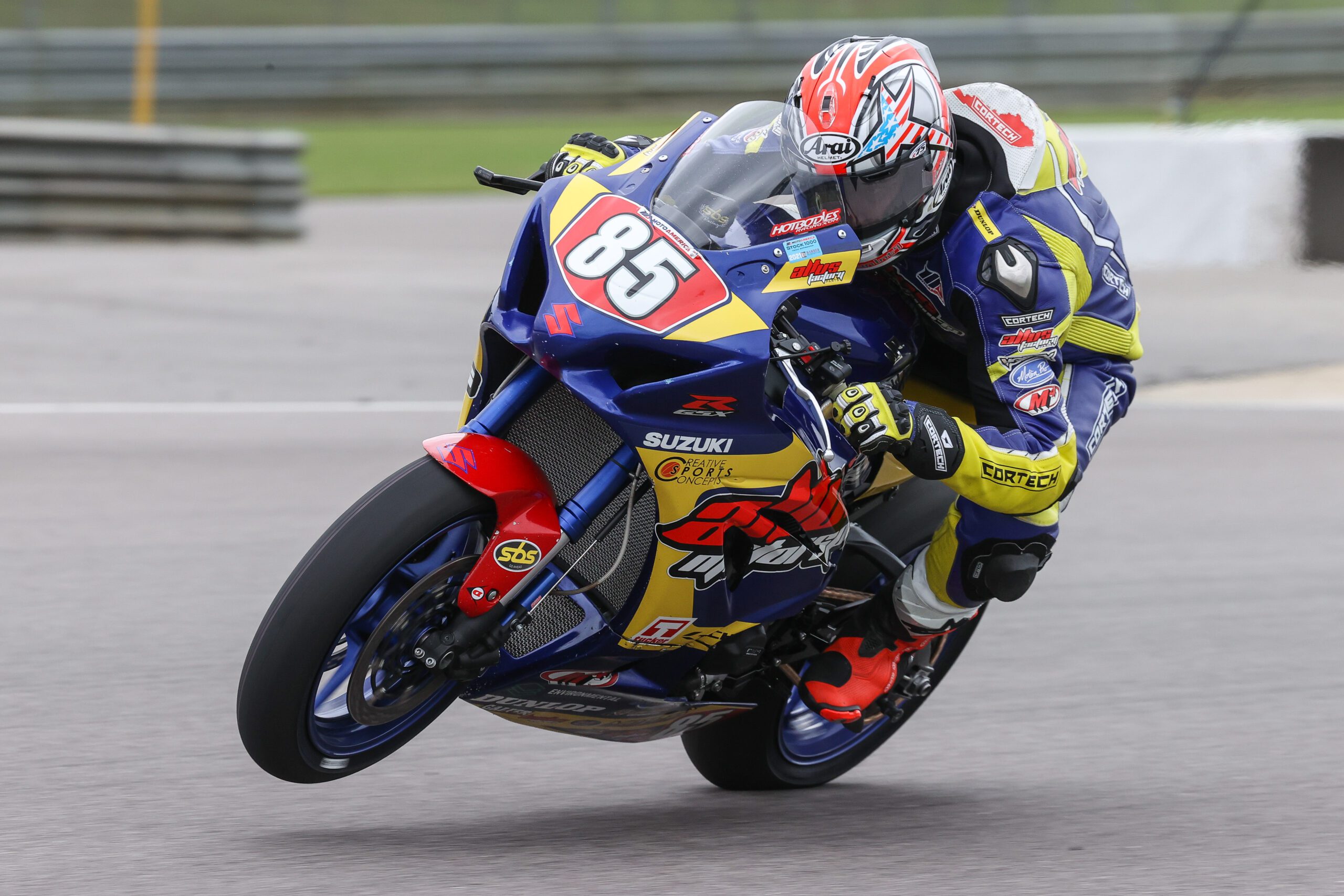 In the annals of AMA professional road racing, there was a time when the riders would often compete in more than one race class. Throughout the decade of the 1990s, a lot of riders would race in both Superbike and Supersport. In fact, Miguel Duhamel made a name for himself as much for his prowess on middleweight machinery as he did on Superbikes, and it's a big reason why, to this day, he still has the most overall road racing wins in AMA history with 86 victories to his credit.
One important codicil, though: back in those days, there was generally only one race per class during an event, so Duhamel, et al, still only competed in two races per round. In the MotoAmerica era, most race classes feature two races per round (except Twins Cup and Stock 1000, which sometimes only feature one race depending on the round).
Over the past couple of years, Stock 1000 riders have also been able to race their Stock 1000-spec motorcycles in the Superbike class via the Superbike Cup. Developed for riders who are not quite ready to make the jump into Superbike, but would still like to "dip their toes" in MotoAmerica's premier class, Superbike Cup includes a season-ending purse, as well as free entry into Superbike and, for the top five Stock 1000 finishers in each Superbike race, a free set of Dunlop tires.
For 2022, MotoAmerica is encouraging participation in both Stock 1000 and Superbike. Eligible riders may choose to race in Superbike and Stock 1000 on the same bike or they can race Stock 1000 on a Stock 1000-spec bike and then race Superbike on a full-on Superbike-spec machine.
Riders who choose to race in both Stock 1000 and Superbike are not eligible for Superbike Cup benefits, including the season-ending purse, free entry in Superbike, and free Dunlop tires, but they are eligible for the full Superbike purse offerings and entry options, and they will be allowed to practice in both sessions.
"This program is actually not new," commented MotoAmerica COO Chuck Aksland. "But, I guess you can say that MotoAmerica is now actively encouraging Stock 1000 riders to also participate in either Superbike Cup or to race in Stock 1000 and also in Superbike."
For the full 2022 MotoAmerica Schedule and to purchase tickets for MotoAmerica events, click HERE
For information on how to watch the MotoAmerica series, click HERE