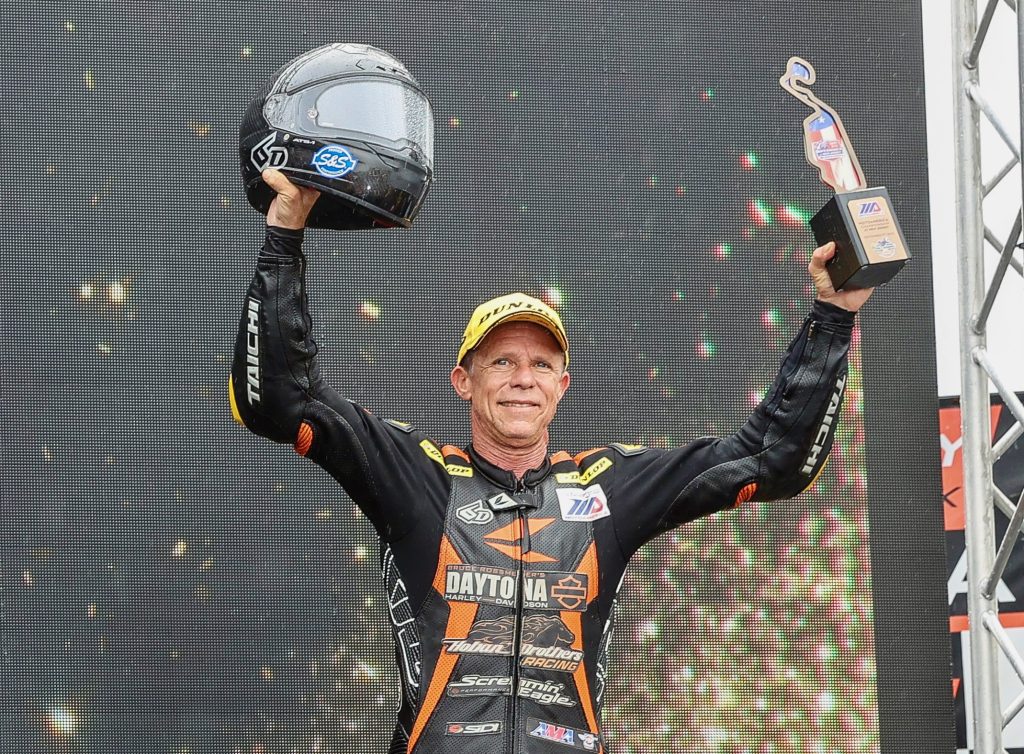 As the celebration continued at the podium this past Sunday, he quietly walked into the media center. I told him, "Congratulations" and handed him a bottle of water. He thanked me and walked over to the press conference area and quietly took his seat. While he took a drink and wiped the perspiration from his face, I said to the 2016 Daytona 200 winner, "Well, that's a great way to wrap up the season. I guess we'll see you at Daytona next March."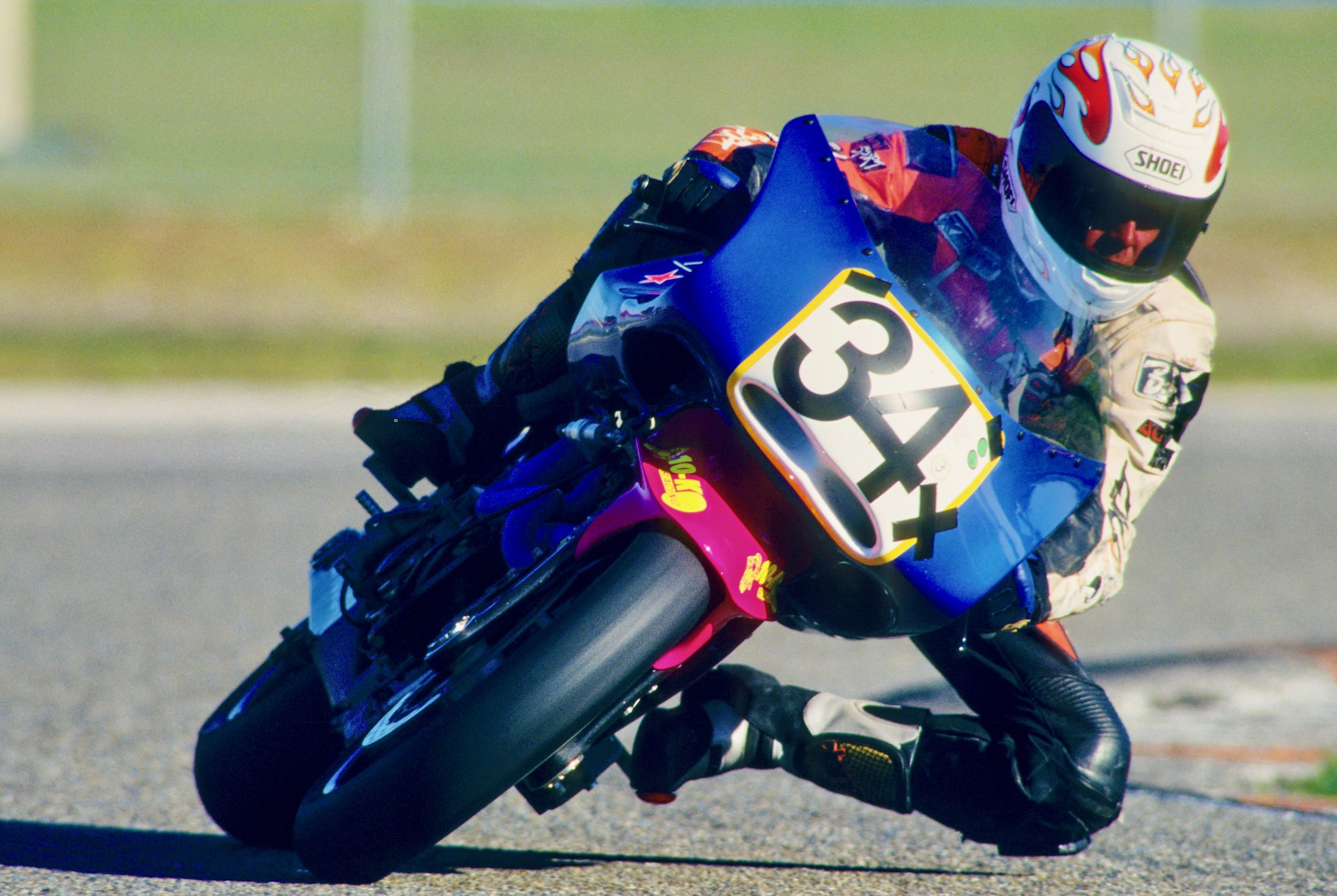 Michael Barnes has been going to Daytona International Speedway every March since the late 1980s. "I'm done racing," Barney said. Sensing the finality of his words and the seriousness of his demeanor, I finished his statement. "For this year," I said, with a hopeful inflection in my voice. "No, this is it for me. I've been doing this for a long time, and I'm ready to do something else."
Understanding the gravity of the moment, I nodded, and decided to wait till the press conference to discuss what Michael Barnes had just announced only to me. And, as race winner Kyle Wyman and 2022 Mission King Of The Baggers Champion Tyler O'Hara filed into the room along with MotoAmerica Communications Manager Paul Carruthers, I quietly said to Carruthers, "When you get to Barney, ask him what he's doing next year." Despite Carruthers giving me his usual annoyed look and asking me "Why?" in his trademark tone, I responded, "He's done racing. Ask him about it."
When it came time to talk to the third-place finisher in Sunday's Mission King Of The Baggers race, Carruthers asked, "Is it really the end of the road for you?"
"This is it," Barnes replied.
Carruthers continued, "What does Michael Barnes do beyond this, when it's all you've ever done?"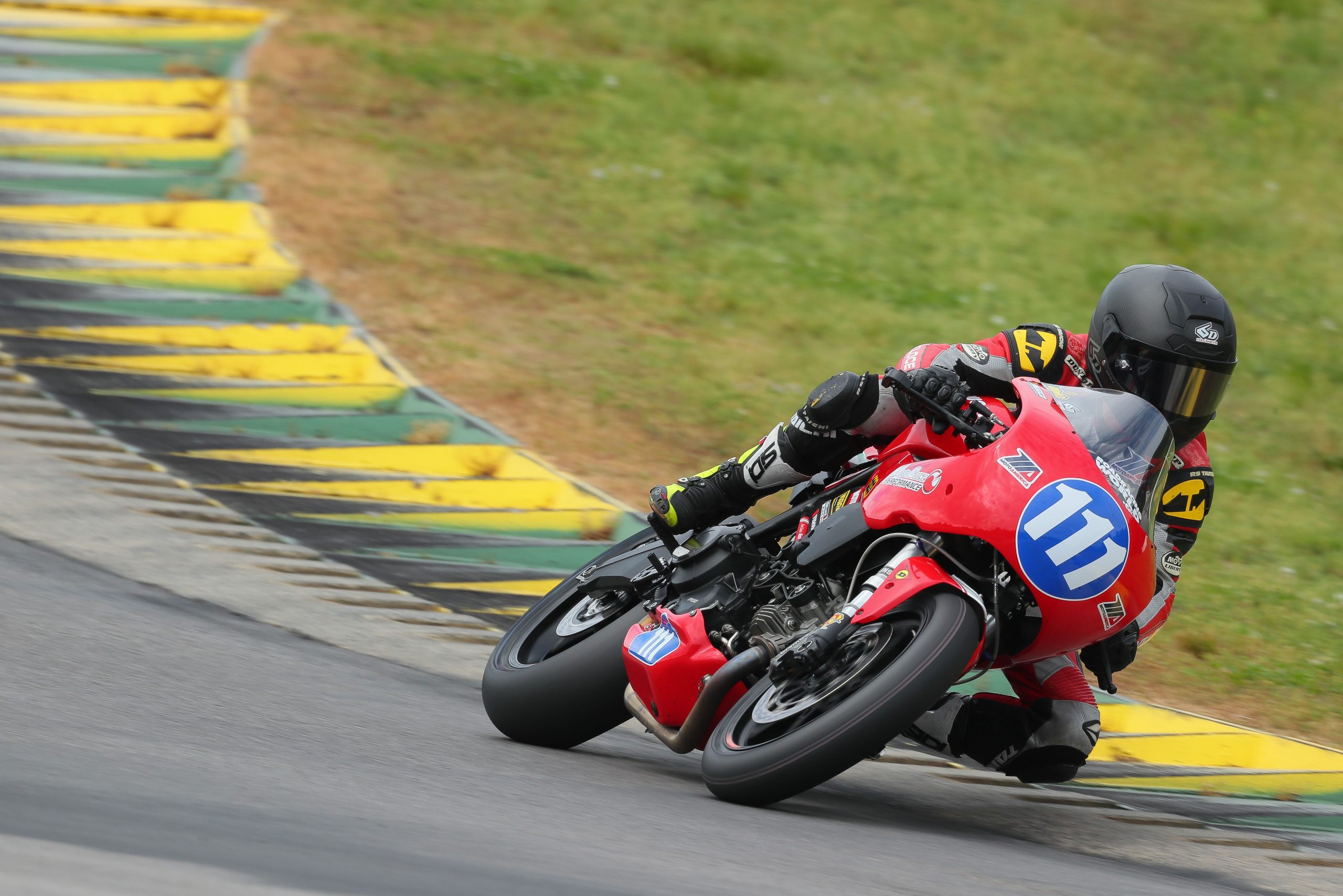 "The only other thing I know how to do other than race motorcycles is drive to the races," Barnes said. "So, it's fitting that I'm going to be driving a truck for a living. That's my plan for maybe 10 years of work or so and, hopefully, I can kick back after that. I don't quite have enough money to just kick back and retire right now. I've always known that I was going to have to go to work at some point, and the time is now. I can't afford an injury. I'm definitely not getting any younger. I've got some injuries. That crash on Friday reminded me of it again. I look to the people around me to hang it up. I know my mom is looking down, and she's good with it."
Fighting back the tears, Barnes composed himself while Carruthers continued.
"How long have you been doing this?"
"This is 34 years in the Nationals," replied Barnes. "Not planned, but 34 years. I started about a year and a half prior to that, so roughly 36 years of racing. Wouldn't have had it any other way. I quit flight school to race motorcycles, and I wouldn't change anything about it. I've gotten to do a lot of cool things, traveled all around the world, and raced for somewhere around 70 teams over the 35 years that I've raced. Hundreds of teammates, or at least a hundred teammates. It's been really cool. Including these guys." Barnes motioned with his head to Wyman and O'Hara seated next to him.
Ironically, Barnes raced for Kyle Wyman's KLR Group/Spyke's Harley-Davidson team in the 2012 AMA Pro Harley-Davidson Series Championship, earning his first career AMA Pro Number 1 plate after scoring 10 podiums, including race wins at Sonoma, Homestead, and at NOLA Motorsports Park in New Orleans, in a controversial, season-concluding race finish that involved O'Hara.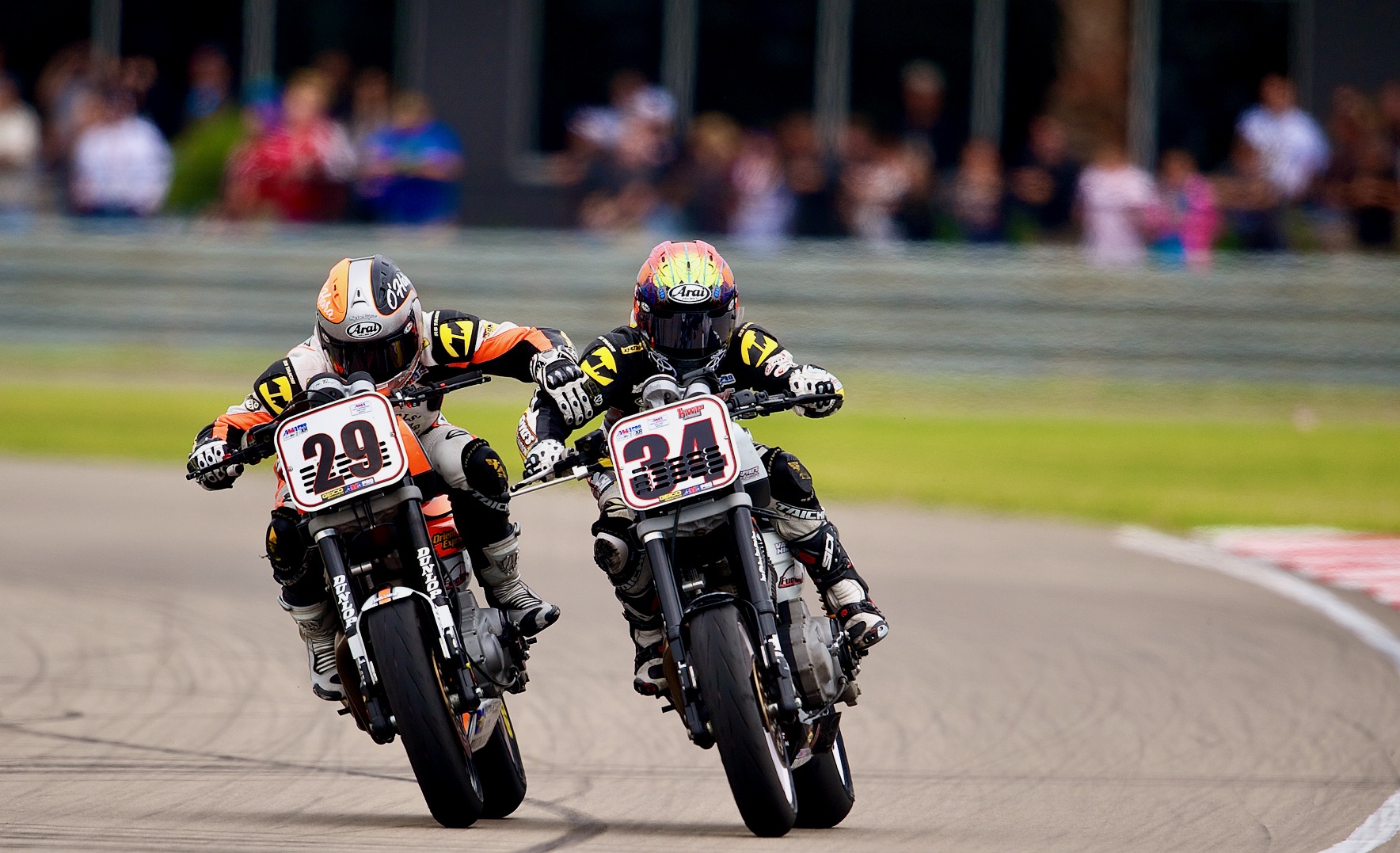 Lest you forget that early October day, as Barnes and O'Hara exited the final corner side-by-side in that unforgettable 2012 race, O'Hara reached over and grabbed Barnes' right arm, pulling it off the throttle and causing his motorcycle to lose momentum as O'Hara drew past him and crossed the finish line in the lead. However, AMA Pro Racing officials subsequently ruled the incident as avoidable contact between riders and issued a penalty that repositioned O'Hara to last place in the finishing order, thus settling the championship in Barnes' favor.
A decade later at New Jersey Motorsports Park, and Barnes, Wyman, and O'Hara laughed about it in the press conference. No one was laughing back then.
Barnes continued, "These guys or any riders older than them have probably been teammates of mine. I'll be sure to stop by and cheer these guys on. They're going to be around for a while longer, I'm sure. I'm proud of both of these guys. I've put a lot of miles on the track with these guys. Been on the road. Just keep going."
Yes, Barney. If it's not racing motorcycles, then driving trucks or whatever else you want to do, you will do it well.
Just keep going.