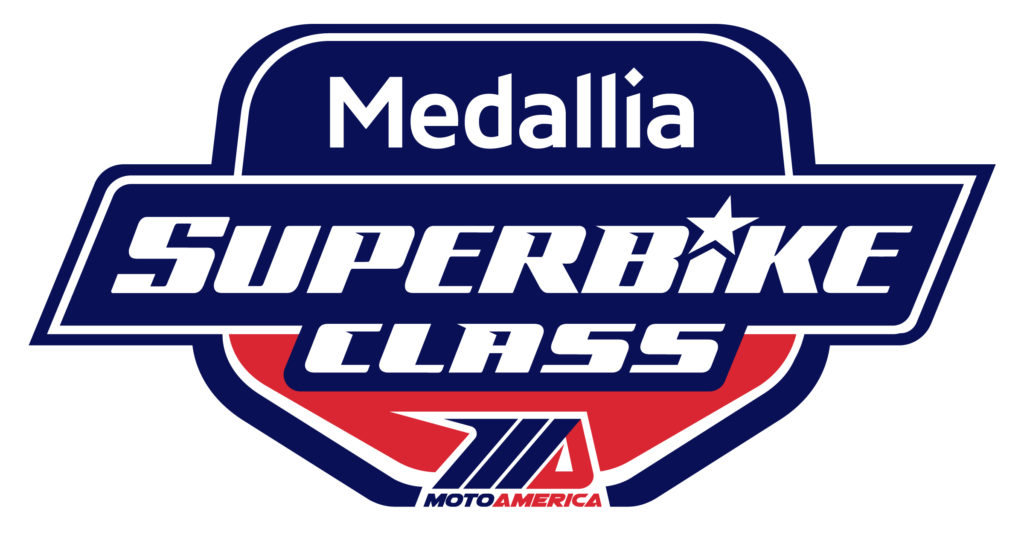 MotoAmerica, North America's premier motorcycle road racing series, is thrilled to announce that Medallia Inc., the market leader in customer and employee experience, will be the title sponsor of the series' headline class, to be known as the MotoAmerica Medallia Superbike Championship, for the 2022 and 2023 seasons.
The 10-round 2022 Superbike season will open alongside the stars of MotoGP at the Red Bull Grand Prix of The Americas at Circuit of The Americas in Austin, Texas, April 8-10, and will conclude at Barber Motorsports Park in Birmingham, Alabama, September 23-25.
This year, Medallia came onboard with MotoAmerica as an official partner for the WeatherTech Raceway Laguna Seca round before stepping up to become the official feedback partner of the series.
As MotoAmerica Superbike class title sponsor, Medallia will continue to provide MotoAmerica with Medallia Quickstart Solutions, a powerful set of prepackaged experience management solutions designed to help companies launch impactful customer and employee experience feedback programs in days. This technology will capture feedback from fans, employees, and racers via video, audio, and text that MotoAmerica can immediately analyze and report on based on responses received, then make real-time decisions based on that data.
"We've developed a close relationship with Medallia over the past year, and that has evolved into their title sponsorship of our Superbike class for the next two years," said MotoAmerica President Wayne Rainey. "Like any great partnership, it goes beyond a title; Medallia's technology has already proven to be a huge asset in assisting us with getting feedback from our fans and riders that will help us continue to improve and grow our series."
"At Medallia, we stand with those who push the limits and raise the bar," said Medallia President and CEO Leslie Stretch. "As sponsors, as technology partners, and as fans, we're here to champion the champions and wanted to extend our commitment to MotoAmerica to reflect this passion."
Medallia's award-winning SaaS platform, the Medallia Experience Cloud, leads the market in the understanding and management of experience for customers, employees, and citizens. Medallia captures experience signals created on daily journeys in person, on calls and digital channels, over video and social media and Internet of Things (IoT) interactions and applies proprietary AI technology to reveal personalized and predictive insights that can drive action with tremendous business results. For more information visit: www.medallia.com.